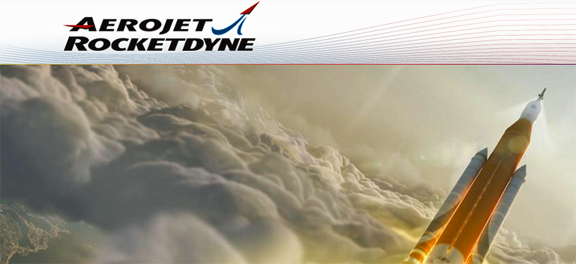 [Satnews] Aerojet Rocketdyne, a subsidiary of Aerojet Rocketdyne Holdings, Inc. (NYSE:AJRD), announces their liquid Divert and Attitude Control System (DACS) on the Exoatmospheric Kill Vehicle (EKV) successfully performed its mission-critical role in the latest non-intercept flight test of the Missile Defense Agency's Ground-based Mid-Course Defense (GMD) program.
The vital GMD program currently is the United States' primary defense against long-range ballistic missile attacks. During today's test, designated CTV-02+, a Boeing-developed interceptor, carrying the Raytheon-built EKV, was launched from Vandenberg Air Force Base, California, following the launch of an air-launched target missile from a C-17 over the Pacific Ocean west of Hawaii.
CTV-02+ was the maiden flight of an EKV that had several modifications designed to improve reliability and producibility, and to enhance the performance capabilities of the EKV. The design, development and qualification of these design improvements were performed at Aerojet Rocketdyne's Los Angeles site.
"On this flight, we validated key design improvements in the divert and attitude control system, demonstrating improved performance, reliability and producibility," said Michael Bright, Aerojet Rocketdyne vice president of Missile Defense and Strategic Systems. "The overall goal of the Missile Defense Agency is to make a more capable and reliable system, and this successful test demonstrated significant progress toward reaching that goal."
Matt Widman, the thruster program manager, said, "This successful flight represented three years of hard work and dedication by our entire team. We are very proud of this accomplishment and look forward to many years of production of this advanced propulsion system."