[SatNews] LEADER Instruments Corporation announces the appointment of Kevin Salvidge as European Regional Development Manager, Leader Electronics Europe Corporation. Based in Britain, he will be working alongside Market Development Manager Koichi Fukagawa in expanding LEADER's product distribution base.
"Kevin has an excellent broadcast business background, having worked for some of the largest and most successful companies in the industry," says Koichi Fukagawa. "His experience combined with his evident understanding of the commercial and technical issues influencing this very fast developing industry should prove a useful supplement to the skills and efforts of our colleagues at LEADER and within our existing distribution network. He joins at a time of great opportunity as the industry embraces higher display standards and the increasing use of IP-based signal distribution."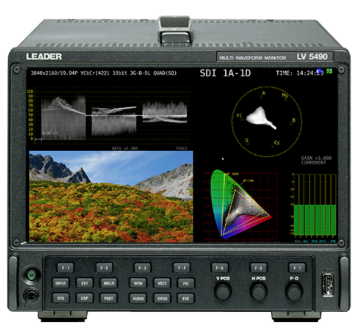 "LEADER is a forwarding-looking organization offering some of the best products in the test and measurement business," Kevin Salvidge adds. "My role within LEADER Electronics Europe includes establishing one-to-one contact with key resellers throughout our distribution territory and ensuring they have all the resources they need to support customers within their respective regions.
"The introduction of 4K ultra high definition allows program producers and rights owners to deliver extremely high quality content to their viewer base but demands very careful attention to signal quality right the way through the signal chain. LEADER products such as the LV 5490 can be used every step of the way from content creation through post-production to playout.
"The inevitable upconversion and downconversion that will prevail in the digital media business during its transition from to 4K UHD and beyond introduce another layer of signal processing that needs to be monitored carefully to ensure nothing is lost or added during those processes. Accurate and repeatable test and measurement is becoming more important than ever."
Kevin Savidge commenced his broadcast industry career in 1986 as a commissioning engineer at Marconi Instruments, progressing to Sony Transcom, Tektronix, GVG/Thomson, Sony Broadcast and Top-Teks. He joins LEADER from PlayBox Technology (UK).