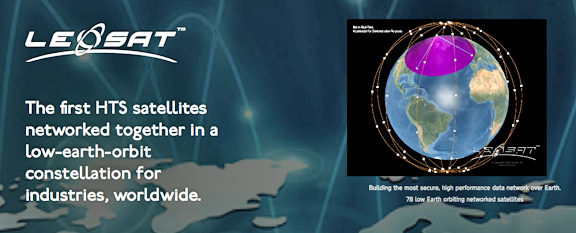 With their plan well underway to launch 108 LEO communication satellites (COMSATS), LeoSat Enterprises is reporting that they have their first customer, a financial trading company with global operations and office around the world.
Automated algorithmic trading has grown rapidly over the last five years and is now at a point where it constitutes the majority of daily trading volume. The finance industry and in particular the hedge funds and financial services companies are always looking for the latest technologies and innovations to see the markets as close to real-time as possible. With exchange technology and big data at the forefront as key differentiators for success, companies are also looking to address the challenges of latency management and network connectivity.
LeoSat's system of LEO COMSATs can achieve lower latency and stronger end-to-end security compared to traditional satellite and terrestrial solutions in use today. In a market where no financial institution can afford to lag behind the latest price action, LeoSat can offer average RTT latency of <93ms from London to Tokyo and <119ms from Singapore to London. This is achieved through an advanced and unique system architecture utilizing optical inter-satellite laser links which connect the satellites, creating fiber-like symmetry at Gigabits speeds while providing total security as the data is encrypted and secured from end-to-end across across the network, with no terrestrial touch points.
LeoSat has completed a feasibility study with Thales Alenia Space for its constellation design and deployment and is currently working with them on the next phase to build the most advanced commercial satellite system in the world.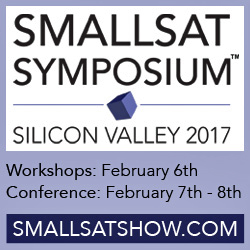 According to LeoSat's Chief Commercial Officer, Ronald van der Breggen, the company's first customer is almost four years ahead of the commercial launch of the system and, while doing so, LeoSat is also venturing into a market sector where traditional satellite systems have never had any suitable product offering. LeoSat is are already seeing a high level of interest from the finance, enterprise, government and energy sectors and such is highly encouraging to see that customers recognize the firm is beating fiber at their own game and they are quick to take advantage of that fact.