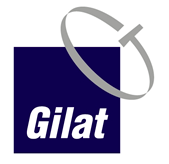 [Satnews] Gilat Satellite Networks Ltd. (NASDAQ:GILT) (TASE:GILT) reports a new award by Peru's Fitel (Fondo de Inversion en Telecomunicaciones / Telecommunications Investment Fund) of a regional telecommunications infrastructure project for $108 million, in the region of Cusco. This new project is in addition to the projects previously awarded to Gilat by Fitel in the regions of Huancavelica, Ayacucho and Apurimac which are currently underway.
"The fact that Gilat was awarded an additional regional project by Fitel for $108 million testifies to the confidence placed in our ability to deploy massive telecommunications projects under challenging conditions. We continue to expand Gilat's ability to win and execute large-scale rural broadband connectivity projects, in accordance with Gilat's strategy," said Dov Baharav, Chairman and interim CEO of Gilat.
"On top of the bid, Gilat expects additional revenues to be generated by enabling cellular carriers to acquire network capacity to address the growing needs for voice, data, and internet in these regions," added Mr. Baharav.
"We have taken an additional step for the development of Peru. Today we start covering new villages with high speed broadband. I'm pleased because strategic alliances between public and private sectors are strengthening with those projects," added Mr. Jose Gallardo Ku , Minister of Transport and Communications.