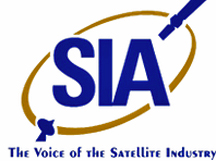 The Satellite Industry Association is initially encouraged by the Federal Communications Commission (FCC) Order regarding the future deployment of wireless services in spectrum bands above 24 GHz.
Specifically, in a news release, the FCC stated rules will be adopted regarding the use of spectrum that:
Maintains spectrum in the 48.2-50.2 GHz and 40-42 GHz bands for satellite use
Adjusts the Earth station siting rules in core terrestrial wireless bands to provide incentives to site satellite Earth stations in less populated areas, while continuing to limit the potential for interference of satellite operations to mobile wireless use in these bands
Tom Stroup, the President of SIA, stated that the organization is initially pleased and commends the FCC's for addressing some of the significant concerns of the satellite industry by specifically maintaining 4 GHz of 48.2-50.2 GHz and 40-42 GHz spectrum for use by the satellite industry. SIA also appreciates the Commission's willingness to re-examine the Earth station siting rules and the organization looks forward to closely examining the order and the specific provisions regarding aggregate interference before any further comment. Satellite currently plays an integral role in the delivery of wireless broadband technologies by serving millions of U.S. customers, including those in underserved and unserved areas of the country. SIA looks forward to continuing the work with the FCC Chairman, Commissioners and their staff during the complex process of deploying the next generation of wireless services to America.