A broad variety of presentations, demos and exhibits await those who attend the upcoming NAB Show New York, which runs from November 9th through 10th at the Javits Convention Center in New York City.
This trade show spotlights SATCON and there will be numerous opportunities to meet with exhibitors who will be showcasing their latest in satellite technologies that impact today's broadcast and media professionals. Attendees will be able to obtain insights from top executives from such firms as Viacom, DIRECTV, MPAA, Intelsat and more—full access is included in the Core Package.

The SATCON keynote speakers have just been announced and they include...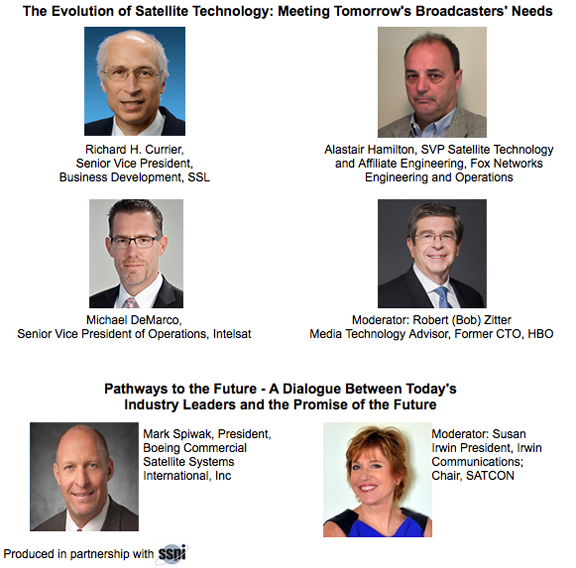 Additional, informative sessions include:
Basics of Satellite Communications for Broadcast Industry
Satellites, Teleports and the Cloud
Live Sports, News and Entertainment
HTS – Downstream Impacts of HTS Technology
Where Does Satellite Fit Into the OTT Landscape
How Satellites are Changing Air Travel: Perspectives from a Commercial Aviation Inflight Service Provider
Plus, the annual SSPI Future Leaders Dinner (Promise & Mentor Awards) will be held on Wednesday, November 9th, from 6:00 to 10:00 p.m. and will celebrate three outstanding young satellite professionals who, before their 35th birthday, have already made a substantial contribution to their companies and the industry. The event will also honor an industry veteran whose devotion to nurturing the talents of the next generation will be rewarded.
To learn more about these sessions, please select this direct link...