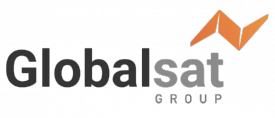 Globalsat Group has signed an agreement with SatSure that brings them to the Americas to market their analytics solutions. Under the agreement, Globalsat customers will have access to SatSure's newest technology, in combination with Globalsat's integration capabilities, market access and ambitious roster of Mobile Satellite Services (MSS) and Fixed Satellite Services (FSS).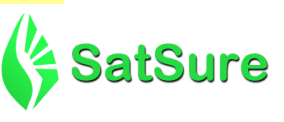 Because SatSure is anxious to identify and leverage market opportunities in the North, Central, and South America regions and is looking for assistance for this purpose and after mutual discussion SatSure has decided to engage Globalsat Group as its partner. This decision comes because Globalsat Group has the expertise, experience and the network of people in the above mentioned regions to assist Globalsat Group in finding opportunities to market and sell its platform there.
Through this collaboration, the Americas will have access to SatSure's services by combining the power of Satellite Remote Sensing, IoT, Machine Learning, Cloud computing, and Big Data analytics.
J. Alberto Palacios, Globalsat Group CEO stated that SatSure is a solid addition to Globalsat's offerings which will enable them to offer one-stop solution for clients in remote areas which can make use of both satellite connectivity and large area analytics, and of course SatSure services will also be available separately for customers with network access in more developed rural or urban areas.
Prateep Basu, Director and Global Head of Strategy and Partnerships of SatSure added that they are excited to be working with Globalsat. This agreement represents a significant opportunity to expand the reach of their transformative technology stack throughout the western hemisphere, where they can help solve today and tomorrow's decision support requirements for enterprises, farmers, banking, insurance, social infrastructure, energy, and telecoms, who can leverage the power of connectivity and analytics to drive cost efficiency and risk management in their operations.