[SatNews] McMurdo Group, a global leader in end-to-end search and rescue and maritime domain awareness solutions, today announced that its Kannad Survival Emergency Locator Transmitters (ELTs) are being integrated throughout Southwest Airlines' (NYSE: LUV) fleet of 636 Boeing (NYSE: BA) 737 aircraft.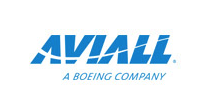 ELTs, which are a key component of passenger and crew safety in the event of an emergency, enable first responders to locate the aircraft as soon as possible and potentially save more lives. Survival ELTs are removable from the aircraft and are stowed to facilitate usage by crew members in emergency situations. The ELTs were provided by McMurdo's aviation partner, Aviall Services, Inc.
McMurdo's Kannad ELTs are already used by some of the world's largest aircraft and airline brands including Airbus, Boeing, Bombardier, Pilatus, British Airways, United Airlines and China Airlines. The high-performance distress beacons provide the most innovative technology available including pin-point positioning and location data for optimal rescue response time.
"For over 25 years, Kannad has provided aircraft manufacturers and airlines with high-performing and highly reliable search and rescue technologies providing redundant transmission and GPS," said Jean-Yves Courtois, CEO of McMurdo Group. "We are proud to be the search and rescue ELT provider entrusted with providing critical, timely location identification of Southwest's aircraft in the event of an emergency."
In a typical search and rescue scenario an emergency signal from an ELT or distress beacon is relayed via satellite to Mission Control Centers and Rescue Coordination Centers for eventual rescue team deployment. This search and rescue ecosystem (known as COSPAS-SARSAT) has helped to save over 37,000 lives since 1982. McMurdo is the industry's only provider of this end-to-end search and rescue solution from aviation/maritime/military/personal distress beacons to satellite ground station communications to rescue response solutions.