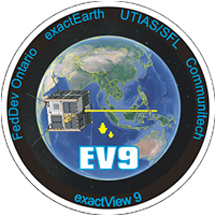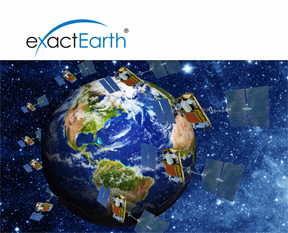 [Satnews] exactEarth Ltd. announces the successful launch of an advanced AIS satellite, exactView-9 (EV9), expanding its exactView™ global vessel monitoring constellation to eight in-orbit satellites.
The spacecraft was built by the University of Toronto Institute for Aerospace Studies Space Flight Laboratory and launched from the Satish Dhawan Space Centre in Sriharikota in India on September 28 aboard the Indian Space Research Organization's (ISRO) PSLV-C30 rocket. Complementing the existing polar orbiting satellites of the exactEarth constellation, EV9 orbits around the equator every 97 minutes, providing expanded and detailed coverage to the busy tropical shipping regions of the world.
EV9 employs a next generation AIS payload and supports exactEarth's patented ground-based AIS spectrum processing technology in order to deliver superior vessel detection performance. EV9 will be supported by a network of high data rate earth stations enabling exactEarth to rapidly provide data to global customers. The satellite will also be able to provide high performance detection of low power class B AIS transceivers, outfitted with the ABSEA™ detection technology, for the small vessel market. Equipping fishing fleets and other small vessels with these inexpensive, satellite-enabled class B AIS transceivers is an important element of the fisheries management strategy for countries in this region to combat the very significant illegal fishing problem and to improve their maritime safety and security.
Executive Comment
"The successful launch of our first equatorial orbiting satellite is another important step in our growing constellation of satellites offering the most comprehensive and highest performance ship tracking service available," said Philip Miller, VP of Operations and Engineering at exactEarth. "The equatorial region contains some of the world's densest shipping areas so it is essential to have a satellite AIS technology which can deliver high detection performance serving this region's customers. EV9, in combination with the other satellites in our constellation, allows us to deliver updates at least once per hour of vessel identity, location and a wide range of relevant maritime geospatial information to this strategically important region."