SSL, a Maxar Technologies company (formerly MacDonald, Dettwiler and Associates Ltd.) (NYSE: MAXR; TSX: MAXR) has announced that the advanced high throughput satellite the company built for Telesat is successfully performing post-launch maneuvers, all according to plan.
The SSL-built satellite deployed its solar arrays on schedule following its launch aboard a SpaceX Falcon 9 launch vehicle from the Cape Canaveral Air Force Station in Florida early on Sunday morning. It began firing its main thruster earlier today to propel toward its final geostationary orbit.
According to the company, Telstar 19 VANTAGE packs exceptional performance onto a single spacecraft with multiple payloads that provide high-speed internet service to populations in both North and South America. This is the latest in a new generation of satellites for Telesat that combine broad regional beams and powerful spot beams in a design optimized to deliver fast and reliable service for bandwidth-intensive applications that power the new space economy.
When Telstar 19 VANTAGE reaches its orbital slot at 63 degrees West, the satellite will provide service to Northern Canada, South America, the Caribbean, and the North Atlantic. The satellite's unique design maximizes throughput and spectral efficiency and optimizes network performance for Telesat's customers. SSL incorporated multiple technical advances into Telstar 19 VANTAGE including 3D printing which helps to reduce mass and enables better design solutions.
Telstar 19 VANTAGE is based on SSL's 1300 platform, which provides flexibility for a broad range of applications and technology advances. Telesat's newest satellite is designed for 15 or more years of service and will be co-located with Telesat's Telstar 14R.
SSL is also building Telstar 18 VANTAGE for Telesat, which is scheduled to launch next month, to 138 degrees East. The third Telstar VANTAGE satellite in Telesat's global fleet, it will combine broad regional beams with powerful HTS spot beams to bring a new level of broadband performance for customers across the Asia Pacific region.
Executive Comments
Dario Zamarian, Group President of SSL, thanked the company's long term colleagues at Telesat for their continued confidence in SSL and for the close collaborative working relationship with them that always results in superior performance and value. Telstar 19 VANTAGE represents an important milestone for SSL as the company's 50th communications satellite to launch this decade, and also underscores SSL's success in providing exceptional high throughput capacity for targeted regions of the world.
Dan Goldberg, the President and CEO, Telesat, noted that SSL has been a valued partner to Telesat for many years and the company congratulates them on building 50 GEO satellites since 2010 and on their technology advances that drive this industry forward. Telstar 19 VANTAGE is now heading toward its orbital slot at 63 degrees West and Telesat will soon be providing high performing capacity on this newest satellite to Hughes in South America, to Bell Canada subsidiary Northwestel over Northern Canada, and to Telesat customers across the Americas and Atlantic who require the latest in satellite broadband.
---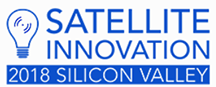 To learn from the world's foremost experts about exciting innovations and missions, such as the one mentioned above, and how this technology will affect your business, attend Satellite Innovation 2018.