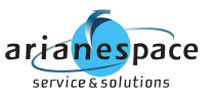 [Satnews] The first Arianespace flight in 2016 has been given the "go" for its liftoff on Wednesday following a successful launch readiness review, which was conducted at the Spaceport in French Guiana.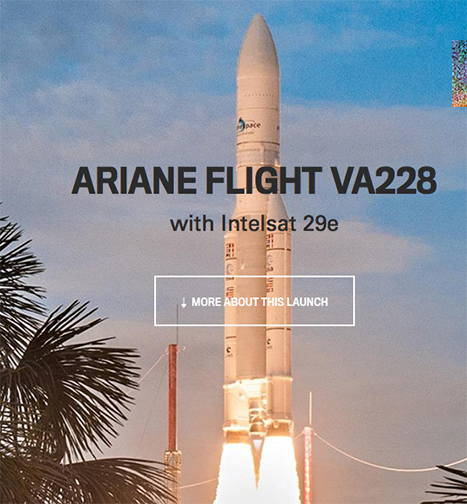 This milestone—held prior to each of the company's missions—confirms that the Ariane 5 launch vehicle and its Intelsat 29e payload are flight-ready, along with the Spaceport's infrastructure and the network of downrange tracking stations. With the "green light" given, Ariane 5 is now cleared for its rollout tomorrow from the Final Assembly Building to the ELA-3 launch zone, where it will be readied for liftoff on January 27 during a 1-hour, 20-minute launch window that opens at 8:20 p.m. local time in French Guiana.
As Intelsat's series-opening EpicNG satellite, Intelsat 29e has one of the most advanced digital payloads commercially available - operating in the C, Ku and Ka frequency bands. Built by Boeing, it will offer enterprise-grade broadband services to fixed and mobile network operators, aero and maritime mobility service providers, along with government customers. Its coverage area is the Americas and over the North Atlantic (for sea and aviation routes).
Wednesday's mission is designated VA228, marking the 228th flight using an Ariane vehicle since this European series of launchers entered service in 1979. It kicks off another busy year of activity for Arianespace, which has the objective of performing up to 11 missions in 2016 with its full launcher family, consisting of the heavy-lift Ariane 5, medium-lift Soyuz and lightweight Vega.