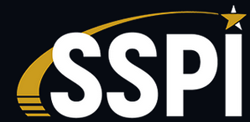 SSPI has announced the results of 2019 elections to the organization's Board of Directors. The SSPI membership has elected six new Directors and re-elected four Directors to serve three-year terms. Among those newly elected is Barry Matsumori, the CEO at BridgeSat.
The Space & Satellite Professionals International was founded in the USA in 1983 with a purpose to serve as a professional network for a young industry experiencing rapid global growth. SSPI positions space and satellites as the invisible but indispensable infrastructure of the modern world and makes this industry one of the world's best at attracting and nurturing talent that powers innovation.
Barry joins nine other elected and re-elected directors, including Jonathan Hofeller, Vice President of Commercial Sales, SpaceX; Nicole Robinson, Senior Vice President, SES; Aaron Lewis, Vice President, Arianespace; and Dr. Walter Scott, CTO, Maxar.
Barry is CEO at BridgeSat, bringing two decades of extensive background in the mobile wireless and Space 2.0 sectors. BridgeSat owns and operates a growing global network of optical ground stations (OGS) and complimentary satellite terminals that provide high-bandwidth, high-security solutions for unique applications while complementing RF in hybrid networks. His term starts immediately and continues until June of 2022.