The launch of a pathfinder space tracking satellite is on hold due to problems with equipment on its Minotaur 4 rocket, the Air Force said on Monday in a written statement.
Previously scheduled for late October, the mission's launch date is now uncertain, according to the Air Force's
Space and Missile Systems Center
. "There is a problem with the (government-furnished equipment) hardware that supports the third stage of the launch vehicle. There are several corrective actions being investigated," the statement said. The issue affects the entire
Minotaur 4
fleet, the Air Force said.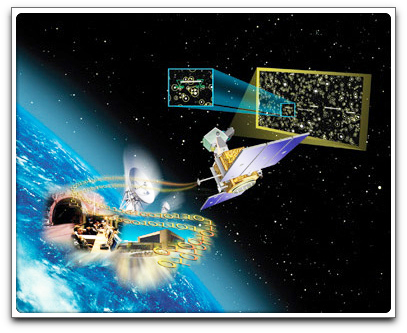 The Minotaur 4 booster, comprising retired
Peacekeeper
missile and
Pegasus
rocket parts, is the next member of a military-run launch vehicle family based on stockpiled missile components. The third stage is similar to the design used on the Peacekeeper missile, but Air Force officials did not specify what equipment was causing the delay. In its debut mission, the Minotaur 4 will launch the first
Space Based Space Surveillance
satellite to track other objects in space — however, when the SBSS mission will actually start is unknown.
"A final design solution has not been identified, resulting in an indefinite delay of the SBSS launch. At this time we do not have a projected resolution date or total cost of a corrective action plan and launch slip," the Air Force said. The launch had already been delayed from this spring to give engineers time to evaluate whether the Minotaur could be struck by a similar payload fairing failure that doomed a
Taurus
mission in February. The 2,200-pound
SBSS
satellite includes an optical telescope to detect high-altitude satellites in the geosynchronous belt about 22,300 miles above Earth. The mission, also named
SBSS Block 10,
will join an array of of ground-based radars that track thousands of objects in space. The Department of Defense will use SBSS to monitor threats to the military's space assets. Data could also be shared with NASA to warn of orbital debris threatening the International Space Station and space shuttle missions. The first
SBSS
satellite was built by
Ball Aerospace and Technologies Corp
. under the program management of
Boeing Company
. (
Source: Spaceflight Now, Stephen Clark
)