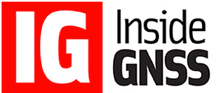 Dee Ann Divis is the Washington correspondent for Inside GNSS magazine and the author of that publication's Washington View column. She has posted an interesting news item under the headline "Nunn-McCurdy Terms May Complicate GPS OCX Money Fix," wherein she notes,
Already running out of money and facing a shut down, the program to develop a new GPS ground system could see its funding tied up for more than a month, perhaps closer to two months, due to wrinkles linked to the Nunn-McCurdy breach declared for the program at the end of June.
Nunn-McCurdy is a law designed to force an assessment and revamping of over-budget programs and give Congress a clearer window into why projects are struggling. Programs whose cost growth exceeds 25 percent of its current baseline, the level considered to be a critical breach under Nunn-McCurdy, are terminated automatically unless the secretary of defense reviews the program in detail, restructures the work to address the root cause(s) of the overruns, and certifies in writing to Congress that the benefits of the program will likely exceed the cost of proceeding.
"Secretary of the Air Force Deborah Lee James declared a critical Nunn-McCurdy breach on the GPS Next-Generation Operational Control System or OCX on June 30. An Air Force press release said factors that led to the breach included inadequate systems engineering at program inception, Block 0 software with high defect rates, and Block 1 designs requiring significant rework.
"The complexity of program's cybersecurity requirements and the effect of those requirements on development caused multiple delays, the Air Force wrote, while implementing corrective actions to fix the problems took much longer than expected.
"With a breach declared, the program now faces a new type of money hurdle.
"A source familiar with OCX said the Air Force was not allowed to put more money into the program while the certification review is underway.
"Because it's under Nunn-McCurdy they can't go ahead until the decision is made to continue. The Air Force is not authorized to give Raytheon the money," explained the source, who spoke on condition of anonymity to be able to discuss the matter.
"Raytheon, the prime contractor for OCX, will likely will have to pay out of pocket to keep employees available until the money is finally sent over, said the source, "which in my mind probably won't be until November. They'll probably have at least a month in which they carry the weight."
"There is no statutory requirement to freeze funding during a certification review, said Andrew Philip Hunter, director of the Defense-Industrial Initiatives Group at the Center for Strategic and International Studies. However, in practice, he said, a hold on funding takes place while the Secretary Defense figures out what he or she wants to do."
To read the remainder of Ms. Divis' article, please visit www.insidegnss.com/node/5094