Confidence in their 100 percent success rate the military is enlisting the efforts of ULA to assist with their test mission.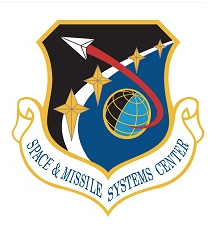 The United States Air Force announced today that United Launch Alliance (ULA) was awarded a contract to launch the Space Test Program-3 (STP-3) mission. This contract resulted from a competitive award under the Air Force's Phase 1A procurement strategy.
Tory Bruno, ULA's president and CEO said that they are honored that the Air Force has entrusted ULA with launching this important test mission. ULA offers the most reliable ride to space. With a mission success record of 100 percent and a tremendous heritage of 71 consecutive successful Atlas V launches, they provide the best overall launch service for their customers. ULA is the choice for customers when a critical payload must be delivered to space on-time and safely.
The STP-3 mission is scheduled to launch in the summer of 2019 from Space Launch Complex-41 at Cape Canaveral Air Force Station in Florida. This mission will launch aboard an Atlas V 551 vehicle.
ULA also launched the first Space Test Program mission in March 2007. The launch marked the first Air Force Evolved Expendable Launch Vehicle mission on an Atlas V and the first Atlas V mission for ULA.
The STP-3 mission consists of a primary space vehicle (STPSat-6) and an integrated propulsive EELV Secondary Payload Adapter (ESPA) holding up to six payloads (IP-ESPA). The STPSat-6 space vehicle will host the National Nuclear Security Administration (NNSA), Space and Atmospheric Burst Reporting System-3 (SABRS-3) payload, and the NASA Laser Communications Relay Demonstration (LCRD) payload. Additionally, seven science and technology (S&T) payloads are manifested by the Department of Defense Space Test Program on STPSat-6.
ULA has successfully delivered more than 115 satellites to orbit that provide critical capabilities for troops in the field, aid meteorologists in tracking severe weather, enable personal device-based GPS navigation and unlock the mysteries of our solar system.