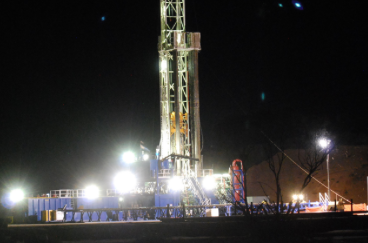 The importance of providing communication services over fiber, wireless and satellite to the Pan-African areas is being addressed and met by SpeedCast International Limited (ASX: SDA). And now their coverage includes Ghana.
Under the strategic alliance, SpeedCast continues to expand on its commitment to Africa and builds upon the company's existing presence in Algeria, Libya, Nigeria, Kenya and Angola.
The joint venture will broaden SpeedCast's service offerings, increasing reach and reinforcing the company's expansion within the continent to provide a managed network throughout Africa.
Managing Director of SpeedCast Ghana Ltd, Bill Green, stated, "Based on our existing business servicing energy customers offshore in Ghana, along with the anticipated growth in the region, we are delighted to have a local partner with an already extensive oil and gas sector presence. An important part of SpeedCast's energy strategy is to anticipate oil field trends and proactively build support networks in these countries to ensure we're providing our customers with world-class service and support. We are now well equipped to expand into Ghana, providing efficient, reliable and cost efficient communications services, whilst underpinning HSE on and offshore and satisfying local content laws, allowing knowledge and technology transfer to Ghanaians."