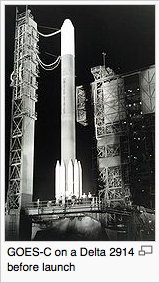 [SatNews] The oldest satellite still providing service is GOES 3, which was launched in June 1978 and still provides communications for the U.S. Antarctic Program.
Space Systems/Loral (SSL), a leading provider of commercial satellites, today announced that it reached the milestone of 2,000 satellite years on orbit this month.  With its first satellite that provided a full year service launched in 1966, SSL has provided more than 250 satellites to 43 different satellite operators in more than 15 countries around the world. 
  "As we meet and exceed the 2,000 satellite years on orbit milestone, I would like to thank all of the satellite operators who have put their faith in SSL," said John Celli, president of SSL. "Our company is privileged to work with an extraordinary selection of the world's important satellite operators who over the years have made a great contribution to humanity with services for search and rescue, emergency services, distance learning, telemedicine, and improved communications and entertainment around the globe.  We are proud of our long heritage and achievements, but it is our customers who have made SSL the success it is today." 
Satellite years on orbit are calculated by adding together every year that a satellite built by SSL has provided service and amassing those numbers for every satellite.  The number includes GEOs, HIEOs and LEOs, with the majority of the satellites providing service well beyond their contracted life.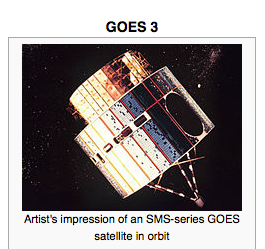 The oldest SSL satellite still providing service is GOES 3, which was launched in June 1978 and still provides communications for the U.S. Antarctic Program.  While it no longer images weather conditions, it does provide communications connectivity for approximately seven hours a day when it is visible at the South Pole. The second longest lived SSL satellite currently on orbit is Intelsat 701, which was launched in 1992 and has provided service for nearly twice its contracted life.
  Over its 55+ year history leading to the 2,000 satellite years milestone, SSL has been at the forefront of innovation, bringing the latest capabilities to its customers with a strong heritage of performance and reliability.  In its early days, SSL designed, built, and launched the world's first active repeater satellite, Courier 1B, in 1960. 
   SSL led the industry's evolution from the commercial use of C-band to Ku-band and then Ka-band, where SSL has become the leader in putting broadband capacity in space.  It has provided some of the world's highest capacity broadband satellites including WildBlue-1, Thaicom 4 (IPSTAR), ViaSat-1, and EchoStar XVII.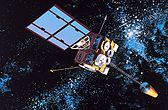 SSL was an early supplier of high capacity direct-broadcast satellites, beginning with the first use of a 100 Volt satellite bus on DIRECTV 6 (Tempo-2) in 1997.  SSL's high power leadership is demonstrated by nine 20-kW class spacecraft launched since 2008, starting with EchoStar XI. SSL also introduced such innovations as the first Ka-Band satellite, ETS-II (Kiku-2) in 1977, 3-axis control and the first contiguous band output multiplexers on Intelsat V in 1980, shaped antenna reflectors on Superbird 1A in 1989, Ground Based Beam Forming on ICO GEO 1 in 2008, and Hall Effect electric propulsion on MBSAT in 2004. With 2,000 satellite years on orbit and its legacy of leadership, SSL continues to support its customers with innovation, heritage, performance, and reliability.  For more information, visit.