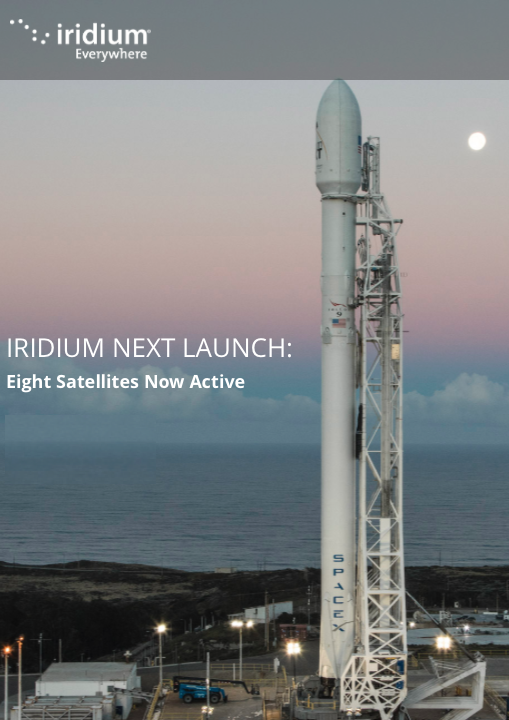 For an unusual change a launch date just got moved forward. Usually date changes are to push the event further out ... not so for Iridium Communications (NASDAQ:IRDM) second launch for the Iridium NEXT satellite constellation. The date is now targeted for June 25, 2017 at 1:24:59 p.m. PDT with an instantaneous launch window.
SpaceX informed Iridium that range availability had opened up at Vandenberg Air Force Base (VAFB) in California, where SpaceX's west coast launch facility is located, and planned to target Iridium's launch four days earlier than originally scheduled. This launch will deliver the second payload of 10 Iridium NEXT satellites to orbit, bringing the total to 20 Iridium NEXT satellites in space.
Matt Desch, Iridium's chief executive officer, said that they're excited for this next launch. Satellites have already started to arrive at the launch site and are undergoing pre-launch preparations, so they'll be ready to go. An earlier launch date is all the better for their constellation deployment plans.
Iridium has partnered with SpaceX for a series of eight launches scheduled to take place through mid-2018, delivering a total of 75 satellites to low-Earth orbit. Iridium NEXT is replacing the Company's existing constellation of satellites with more powerful capabilities, including Aireon's space-based global real-time aircraft surveillance and tracking service.