[Satnews] Allied Minds (LSE: ALM), a US science and technology development and commercialization company, announced the formation of BridgeSat, Inc., which is building an optical connectivity system to improve the wireless transfer of data from satellites.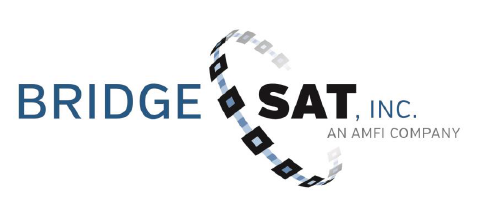 BridgeSat co-invented the technology with The Aerospace Corporation as part of a commercialization collaboration for the portfolio of innovations created at the federally funded research and development center (FFRDC). Aerospace has a long history of developing technologies for space, including 15 years of experience building small satellite technologies for both commercial and government entities.
"The Aerospace Corporation is a key player and leader in all aspects of space communication systems and technologies," said Dr. Sherrie Zacharius, Vice President of Technology and Laboratory Operations. "Through our robust research and development endeavors, we have established a rich portfolio of innovative building-block technologies applicable to broad public needs. This collaboration with Allied Minds, which led to the formation of BridgeSat, provides an avenue for technology transfer to the commercial sector for the common good."
"Our research with The Aerospace Corporation has allowed us to explore new, more effective options for LEO data transmissions," said John Serafini, Vice President at Allied Minds. "At BridgeSat, we believe we've solved challenges including size, weight, cost and power bottlenecks that had traditionally hampered optical-based data downlink, as the technology ultimately offers substantial benefits over traditional RF downlink."
Demand for accurate and frequent data collection from LEO satellites is expected to accelerate aggressively over the next decade amidst declining costs for building and launching satellites. BridgeSat has partnered with Draper Laboratory to develop the system that will provide an alternative downlink mechanism that is faster, more secure, and available at a lower cost to traditional radio-frequency transmissions.
"Draper's expertise in space systems technologies, optics and secure digital data links, as well as its experience in applying its capabilities to expanding commercial markets, will help BridgeSat mature its concepts throughout development and operations," said Dr. Seamus Tuohy, director of Space Systems at Draper Laboratory.
BridgeSat has also engaged with Dr. Kerri L. Cahoy, Assistant Professor of Aeronautics and Astronautics at the Massachusetts Institute of Technology (MIT). Dr. Cahoy will serve as a Senior Advisor to the company. BridgeSat has optioned a relevant selection of intellectual property from Cambridge, Massachusetts-based MIT.
"Optical communications offer a significant advantage in both resource utilization and security. We are innovating to improve and miniaturize spacecraft-pointing capabilities, an important enabler for higher-rate narrow beam optical systems, improved transmitter efficiency and the development of low-cost, easily deployed, and effective ground systems," said Dr. Cahoy.
BridgeSat, Inc. is a subsidiary of Boston-based Allied Minds.