A safe environment is desired by all within which to live their lives and ensure their property is secure… Sky and Space Global has now signed an agreement with the US Department of Defence (DoD) that will help to keep this Perth, Australia, company's smallsats safe in their spatial environs when they are launched the next quarter.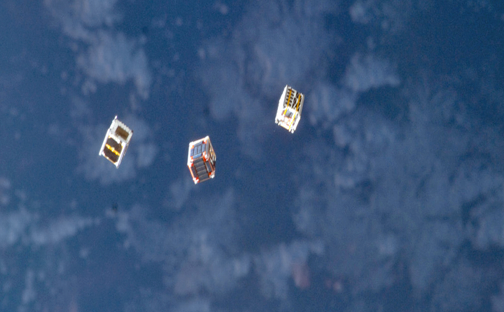 This agreement provides for space situational awareness services as well as real-time info to ensure safe, orbital surroundings for their smallsats. Such responsibility encompassment includes a variety of safety contingencies that take into account collision avoidance, satellite de-orbiting, satellite re-entry and support for the spacecraft's end of life.
The launch of the Sky and Space Global nanosatellites will be handled by the Indian Space Research Organization (ISRO) and their Polar Satellite Launch Vehicle (PSLV), which just recently shattered the previous world record for the number of satellites carried aloft for launch — the ISRO managed 104 in number, and all but two of these smallsats were for foreign entities.
The build of the firm's smallsat prototype was completed last month and they have been undergoing testing and evaluation by Ayecka Communications, the manufacturer of the satellites. The overall plan by the firm is have a full constellation of as many as 200 smallsats on orbit by mid-2018.