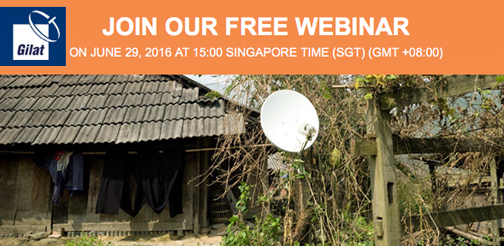 If you are a DTH provider, or an MNO seeking to expand a service portfolio, wouldn't it be great if existing infrastructure could be leveraged to provide broadband Internet connectivity to underserved areas?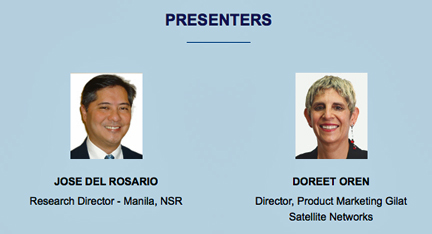 SES and Gilat now offer a new service using a hybrid satellite-cellular terminal to deliver broadband access. This innovative, affordable solution opens a significant growth market and shatters the barrier to rural broadband penetration and helps to close the digital divide.
To hear more about how to cost-effectively provide home broadband connectivity in rural areas, attend an informative webinar presented jointly by Jose Del Rosario, NSR's Research Director-Manila, and Gilat's Doreet Oren, Director of Product Marketing.
Upon registering, you will receive a confirmation email with directions for joining the webinar.
This free webinar is entitled Shattering the Barrier to Rural Broadband Penetration and will be conducted on Wednesday, June 29, 2016, at 15:00 Singapore Time (SGT) (GMT+08:00).
To attend this webinar, please register at this direct link...