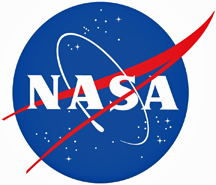 The Aerospace Corporation (Aerospace) has received a sole-source, nine year, follow-on contract with a total potential value of $621 million from NASA, the company's third-largest customer, to provide NASA-wide Specialized Engineering, Evaluation and Test Services (NSEETS) — the contract has a five-year base period that becomes effective on October 1, 2019, with an additional four-year option.
The IDIQ (Indefinite Delivery/Indefinite Quantity) contract provides NASA with access to Aerospace resources and technical experts with deep understanding across the U.S. space enterprise. As the trusted advisor, Aerospace works across government and industry to provide objective analysis that is free from conflict of interest.
Aerospace will provide NASA with highly specialized functional expertise to support mission success. In addition, the company will provide multidisciplinary engineering services, testing, consulting, contractor-on-site monitoring, and evaluation of projects and programs, including safety, mission assurance, cost, and schedule analyses through any phase of NASA's programmatic lifecycle.
Edward Swallow, SVP of Aerospace's Civil Systems Group, said the company is delighted to continue delivering critical engineering, evaluation, and test services to NASA that will advance and shape the future of our nation's space exploration, science, and technology over the next decade. As the leading federally funded research and development center operator for space, the firm's unique technical expertise and objective analysis align well with NASA's needs as it opens an exciting era of vital missions.