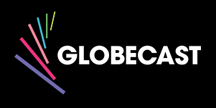 SES S.A. (Euronext Paris and Luxembourg Stock Exchange: SESG) has renewed a long-term agreement with Globecast for capacity on SES-5 at 5 degrees East.
The multi-year agreement will provide Globecast with the use of more than one transponder on the SES satellite. SES will deliver capacity as well as uplink services from the SES teleport in Betzdorf, Luxembourg, primarily for free-to-air channels targeting sub-Saharan countries.
According to Didier Mainard, the Executive Vice President of Sales, Marketing and Communications at Globecast, the African market is experiencing steady growth in content demand, where viewers are looking for better TV experiences and SES's highly reliable satellites and infrastructure will further help the company to cater to this expanding market need.
Ferdinand Kayser, the Chief Commercial Officer at SES, added that the firm's sub-Saharan beam, combined with SES's overall technical capabilities, will ensure quality transmission.