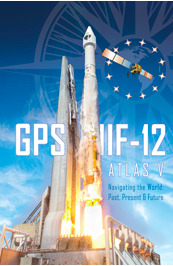 [Satnews] The launch of a United Launch Alliance Atlas V rocket carrying the GPS IIF-12 mission has been delayed to no earlier than February 4, to evaluate concerns over the integrity of electrical connectors on the Atlas V booster. The GPS IIF-12 spacecraft mate to the Atlas V launch vehicle has been delayed pending assessment. The mission is set to liftoff off from Space Launch Complex 41 at Cape Canaveral Air Force Station in Florida.
GPS satellites serve and protect warfighters by end-on GPS for highly accurate time, location, and velocity information.
GPS IIF-12 is one of the next-generation GPS satellites, incorporating various improvements to provide greater accuracy, increased signals, and enhanced performance for users.

GPS IIF-12 will be ULA's first mission of 2016 and the 60th operational GPS mission to launch on a ULA or heritage rocket.