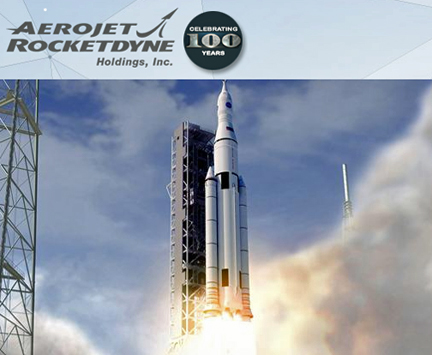 With the US Security Payload now up, up and away via a United Launch Alliance (ULA) send off earlier today (July 28), the launch vehicle is more than just highly dependent upon the accurate and powerful push required to master Earth's gravitational field for the payload to reach orbit.
In comes Aerojet Rocketdyne, Inc., a subsidiary of Aerojet Rocketdyne Holdings, Inc. (NYSE:AJRD), and the company successfully supported this launch of a national security payload for the U.S. government today. The mission was launched from Cape Canaveral Air Force Station in Florida aboard a United Launch Alliance Atlas V rocket. Aerojet Rocketdyne propulsion included two AJ-60A Solid Rocket Boosters, the RL10C-1 upper-stage engine, six helium pressurization tanks and a dozen Centaur upper-stage reaction control thrusters (RCS).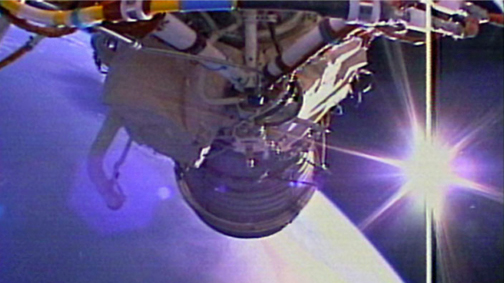 Aerojet Rocketdyne's contribution to the launch was initiated when two AJ-60A Solid Rocket boosters ignited to provide additional thrust during launch. Each 67 foot long motor case contains more than 90,000 pounds of propellant, providing an average of 250,000 lbf of thrust each.
After the upper stage separated from the launch vehicle, a single Aerojet Rocketdyne RL10C-1 upper-stage engine ignited to place the payload into orbit, helped by the Centaur RCS thrusters and pressurization tanks. The RL10C-1 engine delivers 22,890 pounds of thrust to power the Atlas V Centaur upper stage, using cryogenic liquid hydrogen and liquid oxygen propellants during its operation.
The 12 MR-106 series 6-9 lbf Centaur upper-stage hydrazine thrusters provide roll, pitch and yaw control, as well as settling burns. ARDÉ, a subsidiary of Aerojet Rocketdyne based in New Jersey, provided the pressure vessels on the first and second stages of the launch vehicle.
Eileen Drake, the President and CEO of the company, responded to the launch by saying that the nation's troops and allied forces depend on these national-security satellites to help keep them safe—Aeroject Rocketdyne understands that lives are at stake and that failure is not an option.