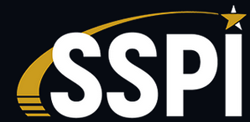 Space & Satellite Professionals International (SSPI) is accepting nominations for the 18th Induction to the Space & Satellite Hall of Fame.
The new Inductees will be honored at Hall of Fame Celebration on May 7, 2019, during the SATELLITE 2019 conference, at the Newseum in Washington, DC — nominations are due by February 8, 2019.

The Space & Satellite Hall of Fame recognizes the invaluable contributions of the visionaries who have transformed life on planet Earth for the better through space and satellite technology. Members of the Hall of Fame are recognized pioneers in communications, satellite-related aerospace, scientific research, or the development and delivery of applications for business, institutions and government via space and/or satellite. They include James Monroe III of Globalstar, Gwynne Shotwell of SpaceX, John Celli of Space Systems Loral, David Thompson of Orbital ATK and Mark Dankberg of ViaSat as well as pioneers like Dr. John Pierce, Eddy Hartenstein, Stanley Hubbard and Santiago Astrain.
The 2019 Hall of Fame Celebration welcomes SSPI sponsors and their guests to the Newseum, the Washington DC museum dedicated to the importance of a free press and the First Amendment to the U.S. Constitution. Visitors experience the story of news, the role of a free press in major events in history and how the core freedoms of the First Amendment — religion, speech, press, assembly and petition — apply to their lives.
Considered one of the most interactive museums in the world, the Newseum has seven levels with 15 galleries and 15 theaters. Exhibits include the 9/11 Gallery Sponsored by Comcast, which displays the broadcast antennae from the top of the World Trade Center; the Berlin Wall Gallery, whose eight concrete sections are one of the largest displays of the original wall outside Germany; and the Pulitzer Prize Photographs Gallery, which features photographs from every Pulitzer Prize–winning entry dating back to 1942.
This private, invitation-only event features a Grand Reception, the exclusive Chairman's Reception for C-Level executives of SSPI sponsors and the induction of new members into the Space & Satellite Hall of Fame.
Executive Comment
SSPI Executive Director Robert Bell said that membership in the Space & Satellite Hall of Fame represents the pinnacle of achievement in commercial space. The honor goes to leaders who have devoted entire careers to advancing our ability to do business in space, as well as innovators who have delivered breakthroughs in just a few years. Hall of Fame membership gains them a permanent place in the annals of our industry.
Select this direct link for more information concerning the 2019 Hall of Fame Celebration.