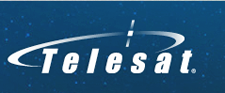 Telesat has announced that the two teams the company contracted to develop system designs for Telesat's global LEO satellite constellation have successfully completed the System Definition and Risk Management Phase of the program — one of the team members is Airbus Defence and Space and the second is a consortium of Thales Alenia Space and Maxar Technologies, the owner of SSL and MDA.

Each team has significantly advanced their detailed designs for the complete LEO system. During this latest phase of the program, both contractor teams performed system optimization, requirements development, engineering trade-offs and technology prototyping to establish mature and compelling designs for Telesat LEO's space, ground and user terminal segments.
Erwin Hudson, Vice President, Telesat LEO, said the goal of Telesat's LEO program is to transform global communications by delivering a truly disruptive service, with fast broadband speeds and low latency, at the highest QoS ever provided over satellite. Based on the innovative system architectures developed by these two contractor teams, the company is increasingly confident this ambitious goal will be achieved. These two outstanding teams, together with Telesat, have evaluated current and next-generation hardware, software, networking and system operations technologies from both established and emerging suppliers and have identified those that provide the greatest benefits for the firm's customers. Telesat continues to collaborate with both teams and looks forward to selecting a prime contractor for the Telesat LEO program later this year.