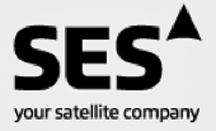 [SatNews] SES S.A. (NYSE Euronext Paris and Luxembourg Stock Exchange: SESG) has announced that KVH Industries, Inc. (Nasdaq: KVHI) has signed a new satellite capacity agreement to connect more ships traversing prime sea routes along the eastern coasts of Canada and the U.S. and throughout the Caribbean and the Gulf of Mexico.
Under the multi-year agreement, KVH will use 36 MHz of Ku-band capacity aboard the SES-4 satellite to expand high-speed Internet access and Voice over IP services across its mini-VSAT Broadband network to luxury, government and commercial vessels. This SES-4 capacity doubles the bandwidth currently available via the broad coverage of SES's AMC-21 satellite, which KVH has relied on for years to meet the growing regional demand for maritime connectivity.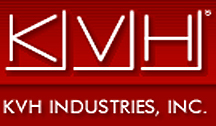 KVH is experiencing increasing bandwidth demand from commercial vessels for a variety of applications, including machine-to-machine and remote operations monitoring, computer-based training, web-filing of maritime documentation, and crew welfare. With thousands of mini-VSAT Broadband systems already deployed, KVH is addressing evolving crew requirements at sea with its new IP-MobileCast content delivery service, which utilizes the satellite-delivered broadband connection and multicasting technology to deliver news, sports, movies, music and TV shows directly to the ship.
"The SES-4 capacity is greatly enhancing our mini-VSAT Broadband coverage along Eastern Canada, as well as complementing our existing AMC-21 bandwidth and reach across many of the prime waterways along the eastern seaboard and throughout the Caribbean and Gulf of Mexico," said Brent Bruun, KVH Executive Vice President of Mobile Broadband. "Our strong relationship with a global satellite provider of SES's calibre is extremely important to us," he noted. "It is a key reason why our satellite network can respond to our customers' demands quickly and effectively, adding capacity where it is needed most."
"SES continues to make significant investments in high-powered mobility beams and high throughput satellite capabilities aimed at meeting the fast-growing demand for connectivity and mobile communications anywhere," said Elias Zaccack, Senior Vice President of the Americas region and Head of the Mobility Market Solutions Centre for SES, referring to the recently announced order of three new satellites by SES. "SES and KVH are elevating the world of maritime communications, putting everything - from streamlined operations management tools to all the entertainment conveniences of home - at the fingertips of ships' passengers and crew."