We all need to learn more, and certainly this industry's advancements and new concepts are happening at hyper speed.
It is known that rapidly evolving technology as well as mergers and acquisitions are changing satellite market dynamics at an accelerating pace. Because of this the 2017 Satellite Innovation Symposium, October 2-3, located in Silicon Valley, aims to hone in on the anticipated market changes and the results of these shifts in years to come.
While infrastructure and capital status have remained the foundation for these major players new key innovations will be the cause of major disruptions to the established marketplace.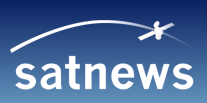 What innovations will define the satellite communications industry going forward?
To ensure that you and your company are 'in the loop' of keeping appraised of these changes the upcoming Satellite Innovation Symposium is the event to attend.
Here you and your company can
Network with leading satellite industry executives playing a key role in directing the future of the space industry.
Learn from the innovators and market experts best positioned to predict near future market changes.
Ensure your company does not miss the cue to major changes that will inevitably affect your revenue stream.
Take a look at the list of more than 90 speakers from around the world by clicking on the link under the photo on the right.
Additional information regarding this major industry event is available by accessing this direct link...