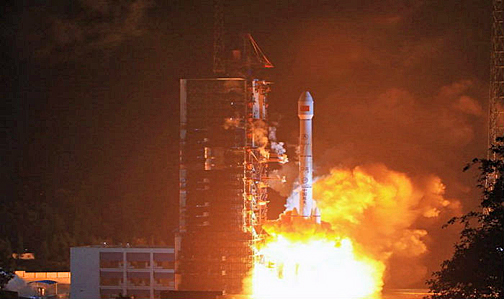 Marking the 232nd Long March carrier rocket launch, and the 36th launch of the Long March-3B, China impelled their Tiantong-01 satellite into GEO on August 6th.
Designed by the China Academy of Space Technology, with China Telecom to operate the ground services, this is the nation's first, indigenous, mobile telecoms satellite. Tiantong-01 was launched from the Xichang Satellite Launch Center in the southwestern area of the country.
The satellite is expected to initiate mobile network services for not only China, but also Africa and the Middle East. There is also the possibility this is but the first of a constellation of satellites that will also offer global coverage in the future.