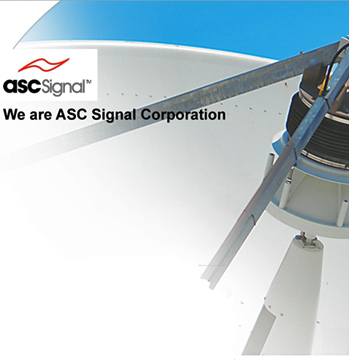 [Satnews] The ASC Signal Division of Communications & Power Industries LLC (CPI) has completed installation of two new antennas at the Orange Teleport in Bercenay, France, bringing Ka-band capabilities to the teleport that will enable continued growth in the face of saturation of Ku-band space segment—the teleport supports service to the enterprise market, principally oil and gas companies, in Francophone Africa and North America.

The new installation includes one 7.6-meter C-band and one 5.6-meter Ka-band antenna equipped with the Next-Generation Controller (NGC) and unique Sub-Reflector Tracking (SRT) system from CPI ASC Signal Division. The NGC gives Orange Teleport a single, simplified, central device to control and operate multiple antenna systems. The NGC's advanced features include remote access and tracking capabilities built into the system, an internal spectrum analyzer, redundancy control systems, and many other high-performance controller features.

The SRT system provides Orange Teleport with the ability to track the Ka-band satellite to within 1/1000th of a degree, which eliminates the need to move the main reflector as any part of the tracking. By relying on the SRT for tracking, Orange Teleport will be able to capitalize on the reduced operating and maintenance expenses, as well as performance optimization, that will result when the main reflector can stay locked down.
Executive Comments

"ASC Signal's patented technologies continue to drive installation of our high-performance antennas by the world' s most demanding teleport operators," said Keith Buckley, president of CPI ASC Signal Division. "We are very pleased to expand our installed base in Europe with a top-level provider like Orange."

"We have worked with ASC Signal on antenna projects for years," said Patrick Meline of the Teleports & VSAT Maritime Group with Orange. "Their team is always available and extremely professional in their approach. The quality of their products and equipment perfectly answers our needs."