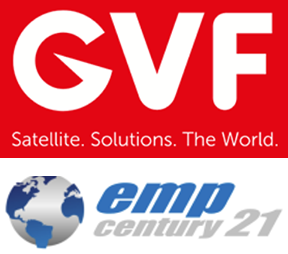 The

GVF

-

EMP

Partnership has announced final details of the program for

Cellular Backhaul 2019: Satellite

and the 5G Journey, an embedded feature of 5G World Summit taking place on June 13 at London's Docklands ExCeL Center.

The Cellular Backhaul 2019 program will be dedicated to exploring the current interaction between the satellite and wireless industries, the current and future growth of data traffic from wireless mobile devices, and how that will impact both cellular and satellite networks as they increasingly converge and integrate.

With a series of roundtable-style formats across four themed panel-based sessions, Cellular Backhaul 2019 — which is supported by principal sponsor XipLink and also by Comtech EF Data, Hughes, Newtec, iDirect, SES Networks and Gilat Satellite Networks — offers '5G World' attendees a series of thought-leadership explorations of the problems, risks, and opportunities that exponential data traffic growth offers to both satellite and wireless industries and to the business applications that will rely on future integrated communications networks.

A full program will feature panelists from ALCAN Systems; Astranis Space Technologies; CGI; Comtech EF Data; Eutelsat; Gilat Satellite Networks; Hughes; Inster; Integrasys; Intelsat; Isotropic Systems; Kratos; Newtec; SES; SES Networks; Spacebridge; TeleSat; VT iDirect; and, XipLink. Preceding the panel sessions, attendees will hear from Lluc Palerm-Serra, Senior Analyst, NSR, who will provide a brief Backdrop and& Context overview of the 5G-satellite ecosystem market.

Full details of the four sessions and panellist population can be found at this Cellular Backhaul 2019 Program direct link...

Attendees at Cellular Backhaul 2019 will be able to leverage a just recently established and innovative post-event facility on the GVF website at gvf.org. The facility provides a Post-Event Summary page where event delegates — and those not able to attend in person — can read an encapsulation of event proceedings, outcomes, and conclusions, and it complements the Partnership's long-standing practice of making available PDF versions of panelists' introductory remarks-supporting slide decks on a free-of-charge basis. Additionally, GVF's member organizations can sign-in to the GVF website and use this functionality as a platform to ask questions, engage with event attendees and continue the dialogue, post-event.