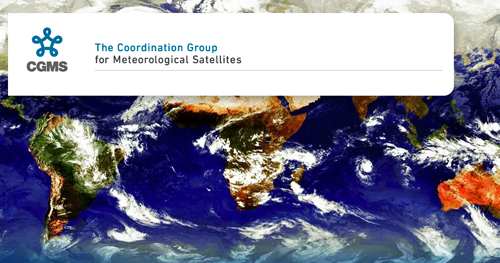 From June 12 to 16, the Korea Meteorological Administration (KMA) is hosting the 45th plenary session of the Coordination Group for Meteorological Satellites (CGMS) on Jeju Island, Republic of Korea.
Climate features high on this year's agenda. The results of a survey of existing and planned climate records of essential climate variables observable from space performed by the Joint CEOS/CGMS Working Group on Climate will be examined, and the gap analysis undertaken with the resulting inventory will be discussed. The session will also continue the discussion on how to coordinate the CGMS response to the requirements for space-based observations expressed by the Implementation Plan of the Global Climate Observing System (GCOS).
Finally, in response to the Paris Agreement, CGMS will discuss international coordination of existing and planned missions contributing observations of atmospheric CO2 to a future global information system for monitoring anthropogenic emissions and natural CO2 fluxes.
The plenary session will also examine preliminary results of the latest new generation geostationary meteorological satellites launched by CMA (FY-4A) and NOAA (GOES-16) and discuss potential cooperation projects involving new methodologies of deriving information on aerosols, fire, drought and flooding.
Protection of the radio frequency spectrum for operations of meteorological and environmental satellites, such as EUMETSAT's Metop Second Generation and Copernicus Sentinel missions will also be addressed.
The primary objective of the Coordination Group for Meteorological Satellites is to support Earth observation for weather and climate monitoring. CGMS members are the World Meteorological Organisation (WMO), and IOC-UNESCO, representing the users, and operators of meteorological satellites (operational and R&D space agencies). EUMETSAT has held the CGMS Secretariat since it joined CGMS in 1987.