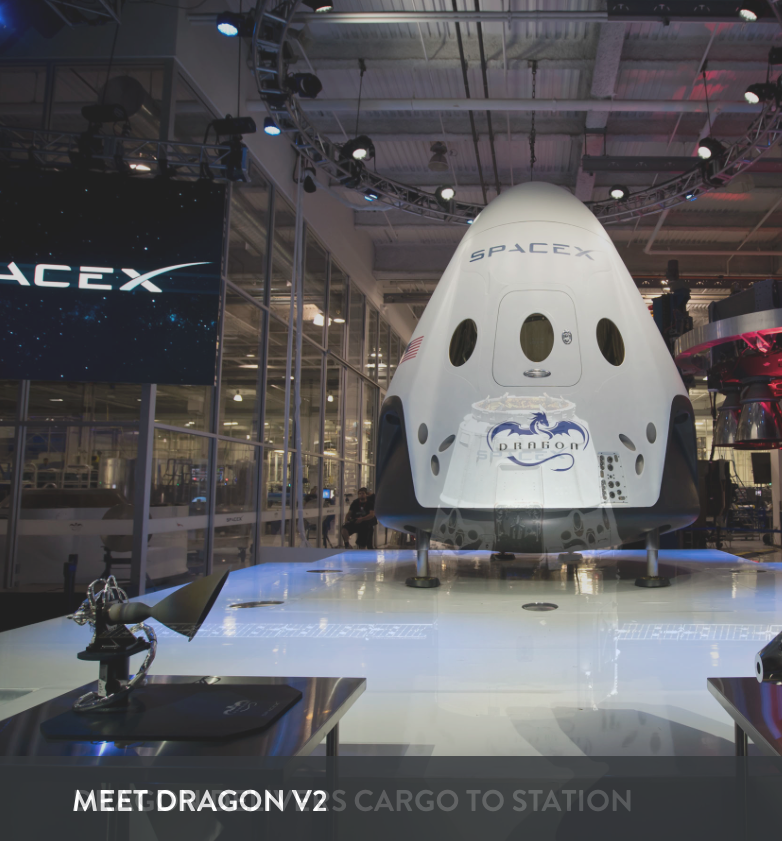 [SatNews] The unveiling took place a short while ago, 7 PM PDT, with all the drama fit for a Hollywood star...except this was a spacecraft...
The Dragon V2 is SpaceX's entry to fly NASA astronauts to the station as part of the U.S. space agency's commercial crew program.
"When we first created Dragon Version 1, we didn't know how to create a spacecraft," Musk said. "We'd never designed a spacecraft before … It's a great spacecraft, and it was a great proof of concept. It showed us what it took to bring something back from orbit, which is a very difficult thing to do. Usually when something comes in from orbital velocity, it burns up in a big fireball. But going from Dragon Version 1, we wanted to take a big step in technology."
SpaceX has been launching unmanned Dragon Version 1 capsules to the space station since 2012 using its Falcon 9 rockets. The company has flown three of 12 cargo missions to the station for NASA under a $1.6 billion deal.
Dragon is a free-flying spacecraft designed to deliver both cargo and people to orbiting destinations. Dragon made history in 2012 when it became the first commercial spacecraft in history to deliver cargo to the International Space Station and safely return cargo to Earth, a feat previously achieved only by governments. It is the only spacecraft currently flying that is capable of returning significant amounts of cargo to Earth. Currently Dragon carries cargo to space, but it was designed from the beginning to carry humans. Under an agreement with NASA, SpaceX is now developing the refinements that will enable Dragon to fly crew. Dragon's first manned test flight is expected to take place in 2-3 years.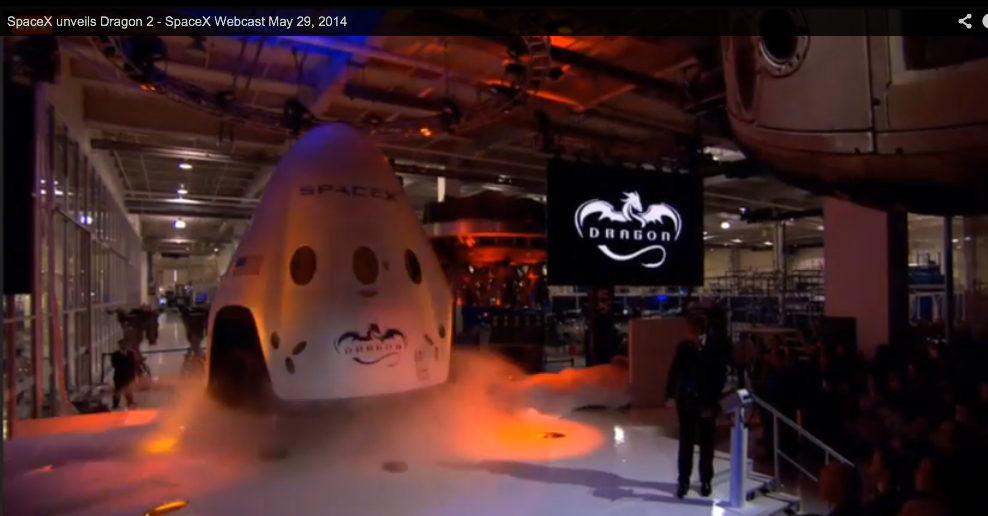 Satellite: AMC-16 (85 degrees west)
Transponder: K21
Slot: A18
Bandwidth: 18.00Mhz
Downlink Frequency: 12111.0000 Vertical
Format: 1080i / Stereo
Compression: MPEG2, 4:2:0
Modulation: DVB-S
FEC: 3/4
Symbol Rate: 15.0 msps
Data Rate: 20.7352941
Uplink/Troubleshooting: 1-928-642-6773