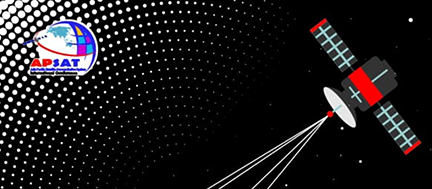 During the recent APSAT Conference that was conducted in Jakarta, Indonesia, the SpaceX Vice President of Commercial Sales, Jonathan Hofeller, discussed the expectations that, in 2021, the company is hopeful of the initial, commercial launch of three telecom firms' payloads aboard the firm's planned, upcoming, Super Heavy Rocket.
As SpaceX continues to demonstrate rocket reusability, lower prices have resulted, said Hofeller. This factor should certainly enable a positive reaction when the company introduces and and initiates the use of their Super Heavy Rocket and Starship spacecraft, currently at the prototype level.
In 2019, company CEO Elon Musk said that pricing for booster missions had, at that time, already decreased from $62 million to approximately $50 million. When the Super Heavy rocket and Starship do debut, the company Vice President reiterated prices for SpaceX services will continue to decrease.
For those keeping track, SpaceX has successfully reused the first stage for a single Falcon 9 three times. And, debuting in 2019, the Block 5 rocket version has been designed to be refurbishment free for at least 10 launches, which, again, will result in cost savings for the company and the customer.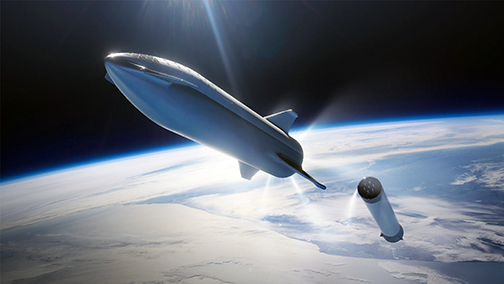 According to the SpaceX infosite, the combo Starship and Super Heavy Rocket represent a fully reusable transportation system that is designed to service all Earth orbit needs, as well as the Moon and Mars.
This two-stage vehicle — composed of the Super Heavy rocket (booster) and Starship (ship) — will eventually replace Falcon 9, Falcon Heavy and Dragon.
Through the creation of a single system that can service a variety of markets, SpaceX can redirect resources from aforementioned launch vehicles to Starship, which is fundamental in making the system affordable.
SpaceX's Starship and Super Heavy rocket are designed to deliver satellites to Earth's orbit and beyond, at a lower marginal cost per launch than their current Falcon vehicles. With a 9 meter diameter forward payload compartment, larger than any other current or planned fairing, Starship creates possibilities for new missions, including space telescopes that are even larger than the James Webb.
Starship will be able to deliver cargo and people to and from the International Space Station. Starship's pressurized forward payload volume is greater than 1,000m3, enhancing capacity utilization for in-space activities — the aft cargo containers can also accommodate various payloads. Hofeller noted that this space delivery combo will be able to manage as much as 20 tons to GEO or more than 100 tons to LEO.
Additionally, building Moon bases and Mars cities will require affordable delivery of significant quantities of cargo and people. The fully reusable Starship system uses in-space propellant transfer to enable the delivery of over 100 tons of useful mass to the surface of the Moon or Mars. This system is designed to ultimately carry as many as 100 people on long-duration, interplanetary flights.
Another use for the Starship is for Earth-to-Earth transportation — most long distance trips could be be completed in less than half an hour, due to the lack of friction as well as turbulence and weather when flying in space. In example, according to SpaceX, a trip from Los Angeles to New York, a distance of 3,983 km., could be completed in 25 minutes, rather than the current 5 hours and 25 minutes flight time. London to New York? Instead of 7 hours and 55 minutes average flight time, the Super Heavy rocket and Starship travel time would be 29 minutes.
With a goal of reaching orbit as quickly as possible, Hofeller stated such could occur before the close of 2019 and that by the end of 2020, a full stack could be ready for use and customer fulfillment by 2021. Naturally, to ensure reliability, numerous test flights are planned to demo this system to all interested entities.