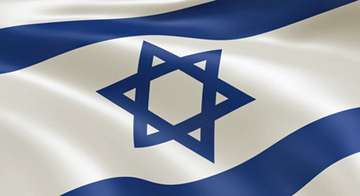 A news story in the Jerusalem Post indicates that Israel's Ofek-11 satellite may have stabilized.
More than a week after the satellite was launched and ran into serious technical difficulties, the Ofek-11 spy satellites began sending "great images" back to the ground control station, the Defense Ministry of Israel announced.
Amnon Harari, head of the Space Administration in the Defense Ministry, and Ofer Doron, head of Israel Aerospace Industry's MBT Space Division, said the satellite's transponder and image broadcasting system began kicking in on Thursday and that ground control officials were now seeing "operational results." The IAI-manufactured satellite was launched on September 13th and encountered some unspecified difficulties after entering orbit.
Harari and Doron said the images they were now receiving "are what we hoped for," though they declined to provide further details on the overall health of the satellite. Since the launch, engineers have been working to stabilize the satellite and the craft's on board systems, the Defense Ministry and IAI said in a joint statement. The teams systematically checked all of its systems from the moment of launch, and maintained continuous communication and control with it. Ofek-11 is part of the Ofek series of satellites and is Israel's sixth active spy satellite and carries a SAR (Synthetic Aperture Radar), which has advanced day and night imaging capabilities.

Ofek-11 launched from Palmahim Air Base south of Rishon Lezion near last week. Soon after its launch, officials indicated that it was not yet clear if all on board systems are working and that there were are a number of things that were worrying them.

The troubled launch came after Amos-6, an Israeli civilian communications satellite, was lost when the satellite's SpaceX Falcon-9 launcher blew up at the launch pad at Cape Canaveral in Florida on September 1st. Two years ago, the Defense Ministry and IAI launched Ofek-10 successfully into space on board a Shavi launch vehicle.