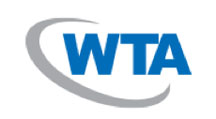 The "Higher Quality from your Teleport Operations Team" webinar is upcoming from the World Teleport Association and will be conducted on March 26, 2018m, at 10:00 a.m. GMT.
Quality of service is a teleport's core product and delivering it consistently and cost-effectively is fundamental to success. Facilities and technology play a big role in QoS — but so does the human factor: the procedures and processes that guide the operations team day to day and generate continuous improvement from year to year.
WTA's Teleport Certification program rates facilities and technology as well as the procedures for managing capacity, security, configuration and changes to that configuration, and for ensuring business continuity. In this webinar, attendees will learn the key human contributors to quality of service and gain insights from experienced operations executives on how best to implement them.

The webinar will be moderated by: Robert Bell, Executive Director, WTA. The speakers are Keith Frost, the Media and Data Networks Director, Arqiva Satellite and Media, and Yap Sheng Young, the Director Satellite Operations at Singtel Satellite.

To register to attend this webinar, please select this direct link...