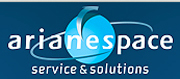 During the company's annual Japan Week event in Tokyo, Arianespace celebrated 30 years of partnership with Japanese operators and manufacturers and 30 contracts for launches into geostationary orbit—Arianespace will also conduct two launches for Sky Perfect JSAT in 2016.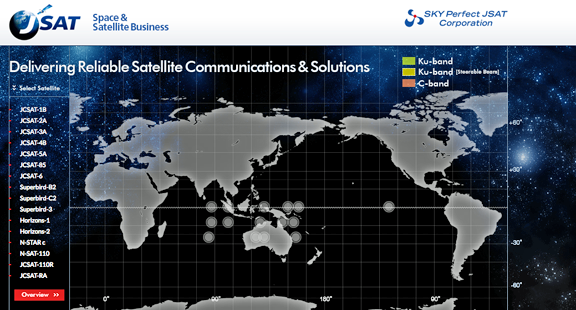 Arianespace opened its Tokyo office in 1986. The first Japanese commercial telecommunications satellite, JCSAT-1, was orbited by Arianespace on March 6, 1989, for the operator Sky Perfect JSAT Corporation. The company has launched 27 geostationary satellites, to date, for Japanese operators.
Five satellites built in Japan have been orbited by Arianespace, as well, three built by Mitsubishi Electric Corporation (MELCO) and two by NEC TOSHIBA Space Systems Corporation (now NEC Space Technologies). Arianespace's launch manifest for 2016 includes two satellites for Sky Perfect JSAT, to be launched by Ariane 5 ECA.
With 30 contracts signed in 30 years, Arianespace has launched 75 percent of Japan's commercial satellites. The company also signed their 30th launch contract with Japan in 2015, for the BSAT-4a satellite. Built by SSL of the US as part of a turnkey contract with the Japanese operator Broadcasting Satellite System Corporation (B-SAT), the satellite will be launched by an Ariane 5 in the second half of 2017.
In 2015, Arianespace carried out 12 missions from the Guiana Space Center (CSG), orbiting 21 satellites for 14 customers. At the same time, Arianespace continued to adapt their launch services offering to market requirements, enabling the firm to set an all-time record for orders booked during the year, worth more than 2.5 billion euros. Arianespace is, once again, aiming to carry out 12 launches during the calendar year: eight with the Ariane 5 (which would be a new record for this launcher), two with Soyuz and two with Vega.
Arianespace has already signed three new contracts since the beginning of the year:
Two COMSAT NG satellites, for launch by Ariane 5: a contract with customers Thales Alenia Space and Airbus Defence and Space on behalf of the French defense procurement agency DGA.
CERES mission, for French space agency CNES as customer, also on behalf of the DGA.
Two ViaSat satellites, for the customer ViaSat Inc.
This performance increases the backlog of Arianespace launch orders to nearly 5.4 billion euros for 58 launches: 23 by Ariane 5, 25 by Soyuz and 10 by Vega.
Arianespace is also considering the start of marketing for Vega-C and Ariane 6, Europe's new launch vehicles, slated for inaugural flights in 2019 and 2020, respectively. As part of the revamped governance of the launcher industry, Arianespace continues to focus on building foundations for the future and developing innovative solutions to deliver the best possible service to its customers.