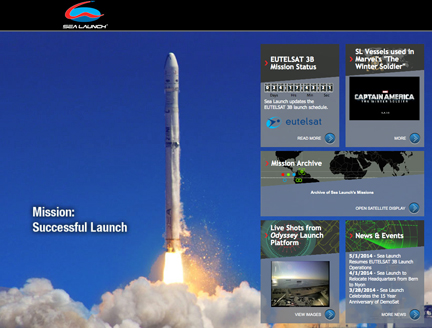 [SatNews] Joint Russia-US space launches will not be affected by the latest round of sanctions against Russia, representatives of the Sea Launch and Inmarsat companies told RIA Novosti Wednesday.
Sea Launch, the world's only ocean-based space launch company, said it does not anticipate any impact on operations for the foreseeable future.
"All the necessary licenses have already been secured by Sea Launch's US prime contractor, Energia Logistics, Ltd., and remain in effect. It is our view that the commercial launch services provided by Sea Launch do not meet the criteria established by the latest US State Department sanctions," Sea Launch spokesman Peter Stier said. Stier added that although some joint operations with Russia might be in question, the EUTELSAT 3B launch schedule will not be impacted as a result of the latest round of US sanctions announced on April 28.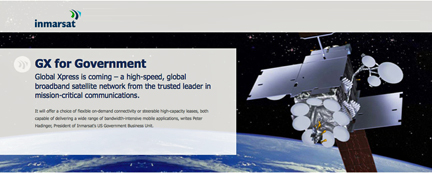 Inmarsat reported that they too anticipate no ill effects from the sanctions. Inmarsat spokesman Jonathon Sinnatt told RIA Novosti that the company remains on course to launch their second and third Global Xpress satellites by the end of the year.
Sea Launch is an international, non-governmental spacecraft launch service that was established in 1995 as a consortium of four companies from Norway, Russia, Ukraine and the United States. The company uses a mobile maritime platform off the coast of Los Angeles for equatorial launches of commercial payloads. After Sea Launch emerged from bankruptcy in October of 2010, a Russian corporation became the majority owner of the reorganized entity, with Boeing and other American companies retaining minority shares.
Established in 1979 by the International Maritime Organization (IMO), Inmarsat offers communication solutions where terrestrial telecom networks cannot reach. Inmarsat is working on a Global Xpress network powered by three Inmarast-5 satellites launched on Proton rockets by International Launch Services from the Baikonur Cosmodrome in Kazakhstan.
(Source: RIA Novosti)