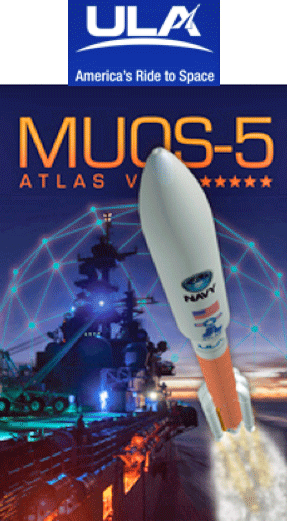 [Satnews] A first stage anomaly has been experienced for the upcoming launch of the MUOS-5 satellite by United Launch Alliance aboard their Atlas V.
This anomaly has required a delay in the launch process at Cape Canaveral Air Force Station. An evaluation process is now underway to ensure a viable launch for this craft on the Eastern Range on a yet-to-be determined date. Both the launch vehicle and the spacecraft have been secured at their processing facilities. The MUOS-5 was built by Lockheed Martin for the US Navy.
On March 22, ULA successfully delivered the Orbital ATK Cygnus craft to the International Space Station with its cargo of supplies.