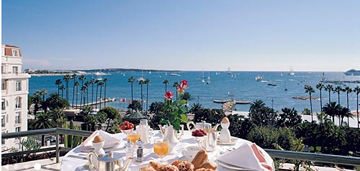 Statistics indicate that satellite interference will at one point or another affect every satellite operator and user.
With the right resources, however, operators and users can significantly reduce the costly affects of interference.
Each year, the
Satellite Users Interference Reduction Group (SUIRG)
hosts a three-day conference that brings together leading satellite industry executives for candid, informative problem-solving discussions on satellite interference.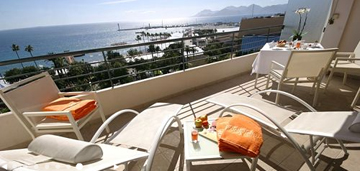 SUIRG's 2009 Satellite Interference Conference
will be held at the
5-star Majestic Barrière Hotel in Cannes, France on October 27-29
. Located on the
Croisette, opposite the Festival Hall, the Majestic Barrière
is a beautiful setting for the fight against satellite interference. The negotiated SUIRG discounted room rate is €195 for single seaside rooms, including breakfast. To obtain these special rates, reservations must be received by September 15.
Click here for additional information and a registration form.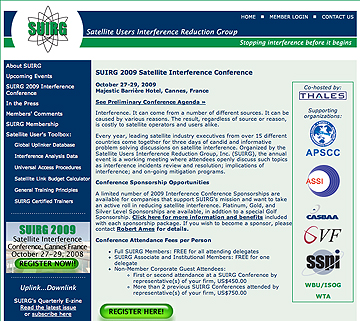 Session topics will include:
Featured speaker from the ITU discussing the process and benefit of registering all antenna locations
Review of SUIRG previous year activities, including significant achievements in press coverage and publicity efforts
Case studies of members who are successfully dealing with RFI incidents
Analysis of the tools that SUIRG provides including Link Budget Calculator and Alert Network plus commercially available tools
Working group reports including SII Status, regulatory, interference signature, and membership
Military communications and interference