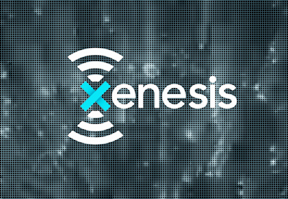 Xenesis, Inc., an innovator in communications technology for the space industry, announced the firm's $212.5 million, four year agreement with Hartwell Capitol Consulting, LLC. (HHC), for HHC's global distribution of the Xen-Hub®, Xenesis' optical communications laser terminal that's capable of transporting data at volumes five to ten times greater than other commercial solutions currently available for space to ground communications.
The agreement solidifies Xenesis' entry into several international markets where the need for data transport is underserved and provides HHC with exclusive rights to market, distribute, and sell the Xen-Hub® in the United Kingdom, France, Germany, Israel, India, Australia, Nigeria, Mexico, Singapore, and Brazil.
The CEO of Xenesis, Mark LaPenna, said the company is to satellite communications what broadband was to dial-up 30 years ago, which is at the very heart of why we are going to 'win the battle' for revolutionizing space communications. This multi-year deal is a significant step toward achieving that goal. For Xenesis, it establishes a physical presence for the foreseeable future in countries where there is an abundance of opportunity for our technology to make a substantial impact. Their [HHC's] ability and experience with working within the private and government sectors, both here [in the United States] and abroad, makes them a perfect fit for developing Xenesis' clientele and proliferating the adoption of our hardware and services.
Hans Mumm, Ph.D., a Lead Consultant with HHC, echoed LaPenna's sentiment and stated that Xenesis is changing the playing field." Commenting on the deal between Xenesis and HHC, Mumm — whose credentials include staff positions within the National Security Council (NSC), the Office of the Director of National Intelligence (ODNI), the Central Intelligence Agency (CIA), and the National Geospatial-Intelligence Agency (NGA) — provided his assessment of what the agreement means for secure and reliable, high-speed communications and stated that, quite frankly, for the future of the nation, its military, government, and the high-tech sector, the implications are profound.
Recently, Xenesis received a contract from the Department of the Air Force for the U.S. Air Force Research Laboratory Wright-Patterson Air Force Base in Ohio. The award, administered by the U.S. Air Force's Small Business Innovation Research (SBIR) Broad Agency, was sent to Xenesis for its feasibility study for a Space based Global Optical Multi-Layered Mesh Network System (GOMMNS).
Xenesis' bid was one of more than 1,000 entries vetted through the application process. This contract is hailed as clear market validation for Xenesis and the innovative technology it is developing. The contract for Xenesis' feasibility study of GOMMNS was in response to the company's submission to the SBIR's topic AF192-001, "Open Call for Innovative Defense-Related Dual-Purpose Technologies/Solutions with a Clear Air Force Stakeholder Need." The contract proposal includes an upcoming Space flight demonstration that is of high interest for multiple DoD stakeholders, and for which Xenesis already has several interested program offices.
Mark LaPenna noted that the world is in the middle of an epic paradigm shift with global communications. Conservative estimates indicate there are more than 10,000 satellites planned for launch over the next seven years. With a traffic-jam in space data/communications being all but imminent, this contract is a tremendous opportunity for Xenesis to display the firm's capabilities for facilitating a stabilizing, reliable, and cost-effective solution.
Sue Payton, the former Assistant Secretary of the U.S. Air Force (Acquisition, Technology, and Logistics) commented that earning this competitively awarded [SBIR] contract relays the magnitude of confidence the U.S. Air Force has in Xenesis' leadership in this critically important area of technology. Resiliency is key for the U.S. to retain its superiority in Space, and optical communications — like what's being developed by Xenesis — is a crucial component to [the United States military] achieving and maintaining an infrastructure capable of sustaining the proliferation of Free Space LEO small sat constellations and rapidly expanding networks of space-to-ground architecture."
The company also appointed R. Kent Buchanan to the Xenesis Board of Directors. Buchanan, who — since April of 2018 — served as an independent advisor to Xenesis, said he was proud to be part of the talented team at Xenesis. Radio frequency bandwidth has been exploited for many, many years, and its capacity has been reached. The next major data-transport evolution is on the horizon, and optically based, satellite communications are an inevitability.
Buchanan currently serves on the Board of Advisors for the Center for Advancement of Science in Space (CASIS), and his pedigree in leadership is well established with previous Board of Director experience including taking AuthenTec, a technology company based in Melbourne, Florida, from its initial private-equity funding through being publicly traded on NASDAQ, where it was ultimately purchased by Apple in 2012 for $365 million, and Terion, a wireless data and communications based in Plano, Texas, from being a private equity funded enterprise to its acquisition by General Electric in 2011 for an undisclosed amount.