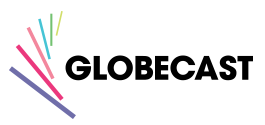 Globecast is bringing a totally new, and money saving concept, with them to IBC in their new Remote Production service. This solution enables Globecast customers to think differently about what events they cover and how, bringing together a variety of premium technologies to create a brand new acquisition service. They are showing this technology at Stand 1.A29.
Globecast's Remote Production dramatically changes the concept of traditional supply of a ready-to-broadcast feed from venues. Initially targeting major live sports broadcasts, this new remote production service enables content owners, whether major event rights holders or local events promoters, to more easily select from multiple source feeds or content distribution feeds, whether via their own global locations or from feeds provided by international broadcasters.
Globecast's Remote Production service enables its customers to create bespoke programming in their local studio, on their own production systems, and prepare their own customized ready-to-broadcast feeds. More importantly, customers can eliminate the need to send dedicated production teams to different locations, avoiding technology, travel and personnel costs that are now part and parcel of covering a major live sporting event.
Globecast is now putting in place the technology to provide efficient access to source feeds - directly from cameras and elsewhere - to international broadcasters at key Globecast Media Center handover points, with delivery in secure IP format. A combination of the company's compression and overall transmission skillsets is powering the creation of a low latency, highly scalable network around which the service will operate.
Michele Gosetti, EVP at Globecast said, "We're always evolving our services—both technically and commercially—to better support our customers. With our new Remote Production service we've harnessed the power of our distribution services and our unparalleled network reach to deliver an innovative approach that offers customers a way to deliver new content services more flexibly and cost efficiently."