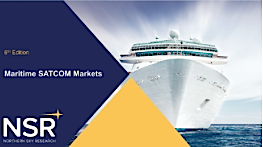 NSR has released their report referring to the maritime SATCOM market, and the good news is that it will be doubling over the next 10 years — Maritime SATCOM Markets are in a growth-phase.
NSR's Maritime SATCOM Markets, 6th Edition explores the market for maritime satellite connectivity. There has been a recent explosion of bandwidth demand coming from across the market — some from the transition from MSS-based services to VSAT, most are from passenger-connectivity, and nearly all satellite players are riding the wave of an increased focus on digitalization across the maritime sector.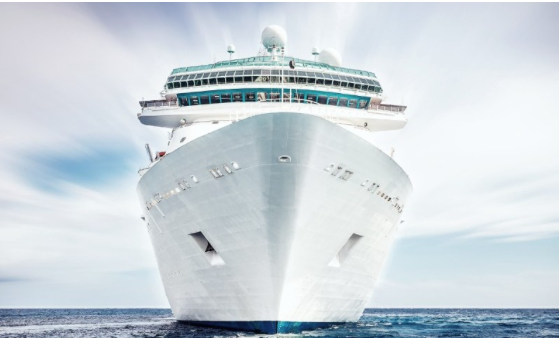 Doubling over the next 10 years, Maritime SATCOM Markets are in a growth-phase. Driven by Merchant vessels deploying data-intensive programs to control costs and improve operational efficiencies alongside the insatiable demand of social media and streaming video in the passenger sector, GEO and Non-GEO, VSAT and MSS will all be key issues in solving remote maritime connectivity.
Focusing on the core segments with the Maritime Industry, the report includes coverage of:
Merchant Maritime
Commercial Passenger Maritime
Offshore O&G
Fishing
Leisure Yachts
The assessment provides further details according to segment, region, and frequency across a core-set of metrics vital to assess the health of the Maritime industry for the Satellite Communications sector.
Focusing on In-service Units, Revenues, and Capacity Demand across FSS, GEO-HTS, Non-GEO HTS, and MSS capacity, the report dives into the trends, drivers, and restraints behind each segment.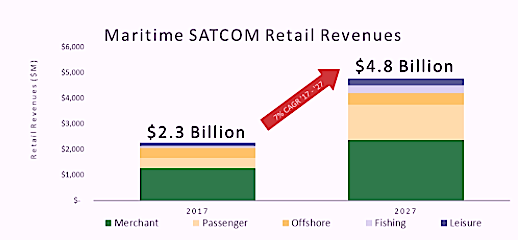 As Iridium NEXT comes online with GMDSS certification over the next few years, how will MSS markets react?
Is Non-GEO "the missing link" to unlock passenger pricing elasticity?
Key Questions Answered In This Report:
How much Demand is there for Non-GEO connectivity in Passenger Maritime Markets?
What are the number of VSAT-enabled vessels in 2017 to 2028?
How will falling VSAT capacity pricing impact demand and revenues?
Which market and segments matter most in terms of revenues and capacity demand?
How are addressable markets shaping up in 2017 across the Maritime sector? Bright spots and troubled places?
Tracking the Growth – MSS vs. VSAT? C, Ku, or Ka? HTS or FSS? GEO vs. Non-GEO?
Is demand shifting from a regional view? Which regions are expected to be the leading markets for Maritime connectivity?
What are the key drivers and restraints impacting the uptake for satellite connectivity services in 2017?