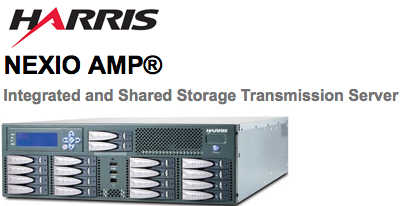 [SatNews] Harris Corporation (NYSE:HRS) has announced that India's Zee News will upgrade its news production and playout facility in New Delhi...
...using a complete integrated Harris broadcast solution. Zee News became India's first 24-hour news channel in 1999 and supplies content in the U.S., Europe, Africa, Middle East and the Asia- Pacific region. Key new components include multiple NEXIO AMP® servers and NEXIO Farad™ high-performance online storage systems to improve bandwidth and storage capabilities across Zee News' demanding production workflow. With content stored in a single location, NEXIO Farad storage will provide real-time access to material, allowing journalists to quickly and easily create and edit content "on the fly" as material is ingested. The additional bandwidth of the combined NEXIO® solution also will allow Zee News to fulfill the language needs of its regional audiences across India by quickly and effectively repurposing content with different audio tracks.
Zee News already uses a comprehensive range of Harris workflow solutions, including ADC™ playout automation integrated with a Harris® NewsForce™ solution for news editing and production to enhance speed to air. Harris company information link.