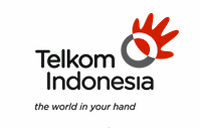 A couple of days ago, outages were reported as Telekomunikasi Indonesia's (TLKM.JK) Telekom-1 satellite suffered disruption.
One of the satellite service's clients is Bank Mandiri (BMRI) and they have moved their banking services to a GSM system, as approximately 13 percent of the bank's 17,000 ATM centers were affected by this separation of services.
Most of the bank's ATM's so afflicted were located on Indonesia's outlying islands and, according to the bank, the company has not suffered any significant losses due to this interruption of SATCOM services.
Telekom-1 was launched 18 years ago on August 4, 1999, by Arianespace and the satellite was commissioned to replace an aging Palapa B2R spacecraft. Telkom-1 is expected to be able to continue operations for several more years, according to the company.
No compensation from Telekom will be requested by the bank who also stated they are not going to build their own satellite to prevent disruptions from affecting their business.