This landmark partnership is the first of its kind in Qatar, which consolidates all L-band service requirements for the country through...
Es'hailSat. This new partnership with Inmarsat results in the Qatar-based communications satellite operator to complement its existing portfolio of fixed Ku- and Ka-band services with Inmarsat's award winning L-band service.
The landmark partnership, the first of its kind in Qatar, consolidates all L-band service requirements for the country through Es'hailSat. The agreement is part of Es'hailSat's planned expansion, designed to provide customers with access to satellite connectivity services in the region.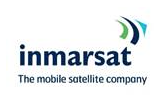 The addition of Inmarsat's L-band service to Es'hailSat's portfolio will enable, regardless of however remote the location or harsh the climatic conditions, customers will always stay connected.
Commenting on the new partnership, Paul Gudonis, President of Inmarsat Enterprise, said that Es'hailSat has developed deep expertise around satellite and connectivity services since it was established in 2010, which makes them the ideal choice for our first formal distribution partner in Qatar. Having a direct partner on the ground will make it even easier for enterprise organizations and other communications service providers to access their industry-leading satellite connectivity services but with the added benefit of a more localized support offering.
Es'hailSat's President and CEO, Ali Ahmed Al Kuwari, added that they are delighted to be partnering with Inmarsat and becoming the first official gateway for Inmarsat's L-band services in Qatar. Being able to incorporate Inmarsat's mobile satellite services into their portfolio widens their horizons as a business and enables them to be more responsive to, and supportive of, the needs of their customers. There is a huge demand for satellite connectivity services in Qatar, and they look forward to working closely with Inmarsat to help their customers access the transformational benefits that satellite can bring.