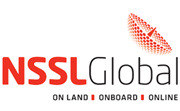 Satellite Mediaport Services Ltd. (SMS) has signed an agreement with independent satellite communications provider, NSSLGlobal.
This new agreement will enable the provision of hosting, terrestrial connectivity and teleport uplink services via Telesat's new satellite Telstar 12 VANTAGE. The T12 VANTAGE 13.1 meter Earth station was designed to allow access to multiple beams of the T12 VANTAGE satellite.
Sally-Anne Ray, Group CEO, NSSLGlobal, indicated that Global Teleport are partners that the company can rely on and are an essential part of NSSLGlobal's VSAT network. They help to ensure the highest availability and redundancy for NSSLGlobal customers, and the company always receives high-quality, resilient teleport services.