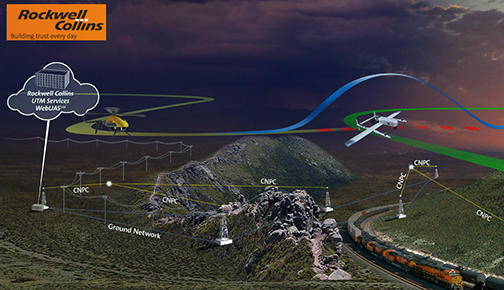 Rockwell Collins recently participated in two weeks of critical testing for the NASA Unmanned Aircraft System (UAS) Traffic Management (UTM) program — as part of the test flights, Rockwell Collins served as the UAS Service Supplier (USS) for the safe management of a UAS flying beyond visual line of sight.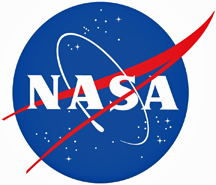 Rockwell Collins demonstrated how its CNPC-1000 Command and Control (C2) data links can be redundantly integrated to provide a fail-safe connection for operating the UAS. For example, if one link gets cut off, the operator still has a connection through another link to assure the safe operation of the UAS. The company also demonstrated how its webUASâ"  service can successfully manage multiple UAS in the air, redirecting aircraft set on conflicting flight paths as needed.
The test event was planned and orchestrated by the Northern Plains UAS Test Site staff under a NASA contract. The University of Iowa Operator Performance Laboratory (OPL), a key partner for Rockwell Collins, supported integration of the CNPC-1000 C2 links into its Pulse Aerospace Vapor 55 unmanned test vehicle and successfully piloted the aircraft throughout the test event.

Boe Svatek, Program Director, UAS Strategic Programs for Rockwell Collins, said that the company is playing a significant role in the research and development of UTM interoperability strategies needed to successfully merge UAS operation into the National Airspace System. These recent test flights demonstrate that Rockwell Collins is able to leverage safe and proven flight operations management capabilities from the firm's ARINC heritage to ultimately enable airspace integration of all aircraft, traditional and new.
The Federal Aviation Administration (FAA) also has an Unmanned Aircraft System Traffic Management (UTM) infosite located at this direct link...

* Important note: The CNPC-1000 device has not been authorized as required by the rules of the Federal Communications Commission. This device is not, and may not be, offered for sale or lease, or sold or leased, until authorization is obtained.