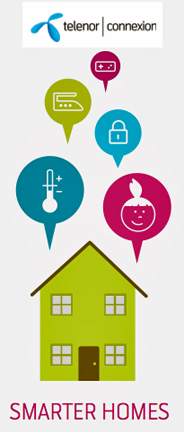 [SatNews] Lyse Elnett is the first larger network provider to widely install smart electricity meters in Norwegian homes.
This rollout marks the starting point which will allow more services available for smart homes. Lyse has selected Telenor Connexion to be the mobile communications provider for the solution, which will be installed in 140,000 households. According to a decision by the AMS (Advanced Metering System) of the Norwegian Water Resources and Energy Directorate, all customers in Norway will have access to a smart electricity meter by latest January 1, 2019. The electricity companies will be responsible for the implementation, and the first wide-scale rollout will be initiated at the end of the year when Lyse install smart electricity meters in their customers' homes in the Sør-Rogaland area of Norway. This rollout is estimated to include 140,000 households by the end of 2018.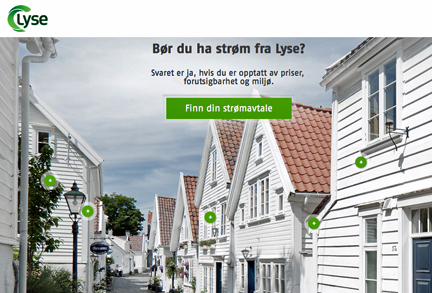 Lyse Smart is, on behalf of Lyse Elnett, responsible for the communication to and from the meters. The company will also offer commercial services that are optional for the customer.
Smart electricity meters are a milestone which will benefit customers as well as society. The communications unit at the meter can also be a hub for smart home services, and this roll-out eliminates parts of the high cost threshold that has characterized the smart home-market. This will enable customers to easily control lights, heating, alarms, doors and shading from smartphones or tablet devices, said Jan Holm, Managing Director of Lyse Smart, a subsidiary of Lyse, which develops and sells these solutions under the brand name Smartly. The smart electricity meter registers the electricity consumption on an hourly basis and automatically sends this information to Lyse Elnett through a communications unit, which is coupled to the meter. This means that the customer can receive detailed information regarding their electricity usage and thereby know the exact account payment due. Combined with heat management, the customer can save money by only using the heating system when it is actually necessary, and when prices on the electricity market are low. In addition to this, Lyse Elnett will further enhance the delivery quality further through comprehensive usage of meter data.
The solution from Telenor Connexion includes hardware and services. Telenor Connexion will also provide a VPN-solution and access to real-time data for secure communication between Lyse Elnett and the metre. Additionally, support services which will be available 24 hours per day for immediate troubleshooting, as well as access to the country's leading network through Telenor Norway.
Telenor Connexion is a wholly owned subsidiary of the Telenor Group. The company is completely dedicated to business solutions within machine-to-machine (M2M) and Internet of Things (IoT).
The Telenor Connexion infosite may be accessed at http://www.telenorconnexion.com/
The Lyse infosite is available at http://www.lyse.no/